This Zirconia provides a lower value intensity with high translucency resulting in the appearance of naturally esthetic restorations. With a flexural strength of over 1,100 MPa and a fracture toughness greater than 5, this versatile product provides the necessary qualities for both posterior and anterior restorations.
Available In:
98 mm x 12 mm
98 mm x 14 mm
98 mm x 16 mm
98 mm x 18 mm
98 mm x 20 mm
98 mm x 22 mm
98 mm x 25 mm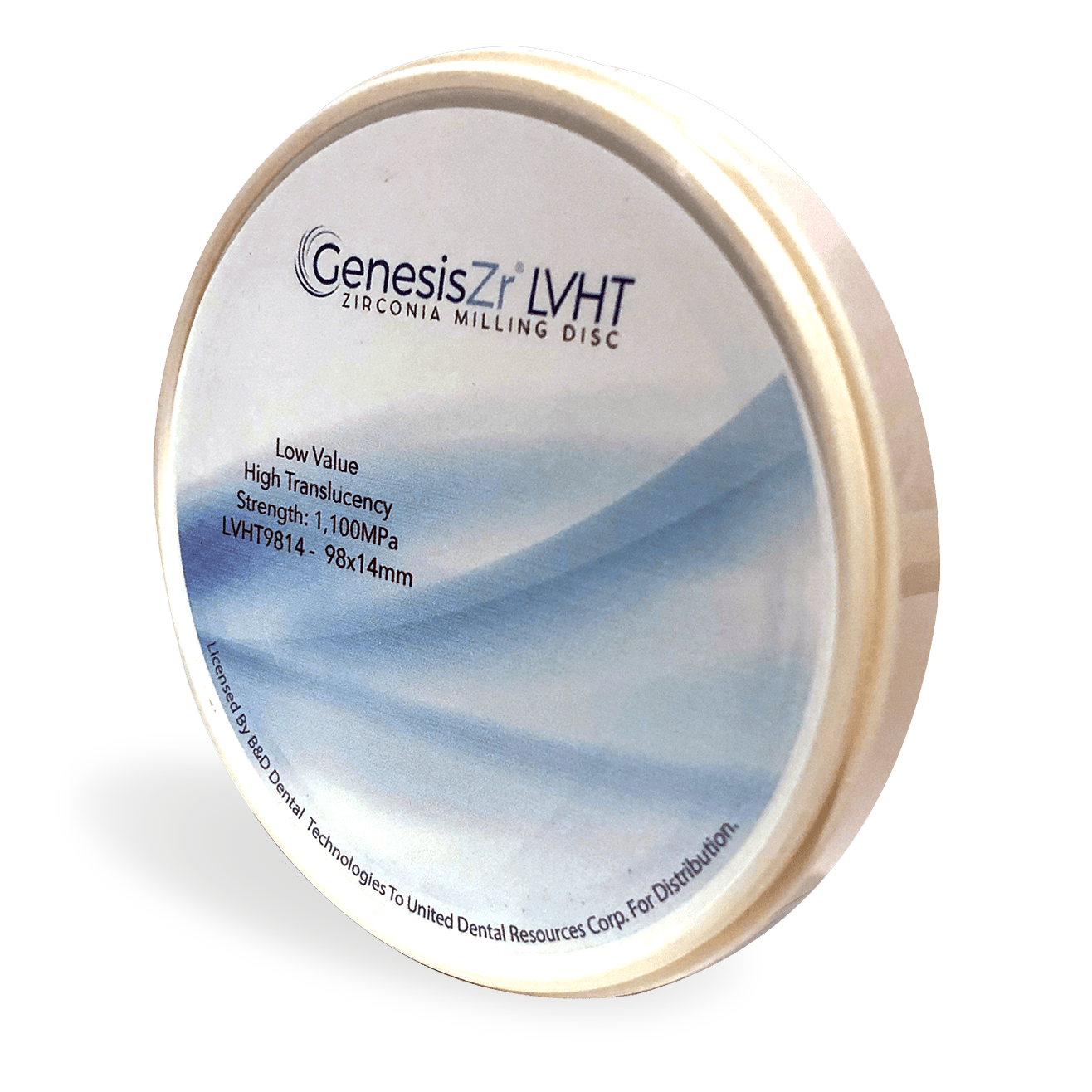 Instructions and Specifications
Instructions and Technical Specifications Sheet
To Color GenesisZR® LVHT:
Apply one coat of AMS incisal tone to incisal 3rd where desired for enamel effect.
Dip restoration in Origin Chroma liquid for 2:00 minutes.
Remove excess liquid immediately using compressed air or a paper towel.
Dry under a heat lamp for 15 minutes before loading into a sintering oven.
Recommended Sintering Cycle
20°/min - 1050° - 60min hold
10°/min - 1250° - 30min hold
5°/min - 1520° - 210min hold
Cool at 8°/min - 1000°
Natural cooling to ambient temperature
Get Started With GenesisZr® Today
We're confident that GenesisZr® will transform your dental lab, save you money and produce high-quality restorations.